There's not a lot to be said about last year that hasn't been said ad nauseum, so I won't waste your time or my own. And because we're still bombarded with it when we watch the evening news, I'll also refrain from using that C-word. (You know the one.) While most of us have cause for optimism as 2021 begins to unfold, here at BAP Acoustics we look back on 2020 with a considerable amount of gratitude. Good things happened… things that form a solid foundation for even better things to come.
Proposals were submitted. Proposals were won; enough so that we found ourselves growing the BAP team and consequently bringing that expansive energy to our clients' projects. We couldn't be more pleased about our recent additions, and we hope you'll enjoy getting to know them as much as we have…
Giorgio Burella, PhD EIT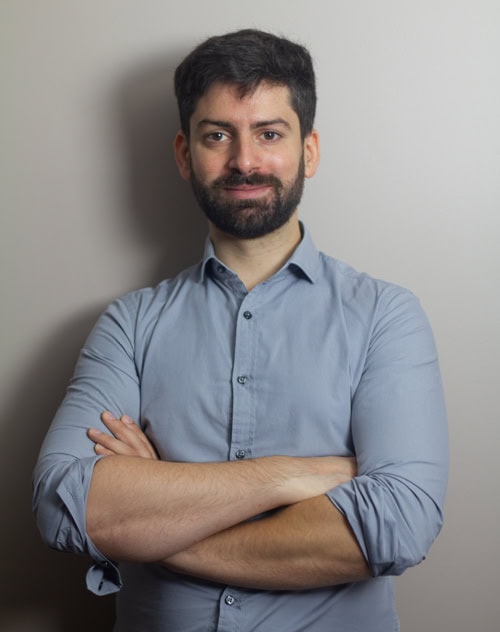 Naval architect Giorgio Burella developed an interest in acoustical engineering while conducting PhD research on feasible ways to reduce noise aboard small fishing vessels. He'd left Italy in 2016 to pursue doctoral studies in Newfoundland and relocated to BC with his wife three years later.
While completing is studies here, Giorgio sought employment in line with his career goals. The search led him to BAP Acoustics, which he credits for being "one of the big players in the acoustic consultancy sector in the Metro Vancouver Area." Following his interview with principals Mark Gaudet and Eric de Santis, Giorgio was hired on a part-time basis, then full-time when he received his PhD in May 2020.
His childhood ambitions—which ranged from practicing medicine to becoming an architect—are at least in part documented. "My grandma still has a 'technical' drawing of a house I designed at age 5," he says. "Definitely things worked out differently, though I get still to work with buildings!"
Giorgio appreciates the easy-going work environment at BAP and the principals' readiness to share their expertise. "It's never boring!" he says. "There's always something new to learn. I can be working on an acoustic compliancy project and the next thing I know, I'm trying to control vibration from light rail trains."
A nature enthusiast who hikes, climbs, and skis, Giorgio sees Vancouver as "the perfect playground" regardless of weather. "It doesn't matter if it's under the scorching sun, the battering rain or the cold snow," he says. "I like being active outside."
When not working or playing outdoors, Giorgio may be found enjoying his favourite:
Music: Sometimes I think I was born in the wrong generation, as I really love iconic 60s and 70s British rock—  bands like Led Zeppelin, Deep Purple, The Who, and The Rolling Stones. Really though, I can get carried away with any genre of music. Lately, I'm obsessed with Childish Gambino—who's not exactly Jimmy Page & Co—but catchy. And I can't leave out the good old music from my native Italy.
Books: Every—and I mean every—JRR Tolkien book, the whole Game of Thrones series, several Ken Follet books, and the entire Master and Commander series by Patrick O'Brian.
Movies: I really loved the original Star Wars and the Lord of the Rings trilogies. My wife and I are both huge fans of the latter, and we re-watch it often.
Foods: I enjoy lasagna and every type of pasta mostly… and my wife's pancit! (Blogger confession: My Google search for pancit revealed that it's a Filipino fried rice noodle dish… and that I'm hungry. I blame the pictures.)
If he could time travel, Giorgio says he'd definitely advise his 10 years-younger self to buy Amazon and Tesla shares. "Other than that, I'm really happy where my life is now!"
When asked if he sings or plays a musical instrument—as anecdotal evidence suggests many engineers do—Giorgio replies "I play piano decently, and especially enjoy playing classical music. I can also strum along with a guitar! Sometimes, I indulge in a little karaoke, though I'm certainly not pitch-perfect!"
Picking up on Giorgio's love of music and his eclectic taste, I had to ask:
What's the best concert you've ever attended? Did good venue acoustics play a role in your enjoyment?
"The best concert I've been to was a 2010 ACDC show in Italy. Maybe they weren't as energetic as they used to be, but they still kicked it! Since it was outdoors, I can't say much about acoustics. But I can advise people to avoid standing right beside the stage unless they really appreciate bass!"
Jessica Carolina, MBA, B. Arch.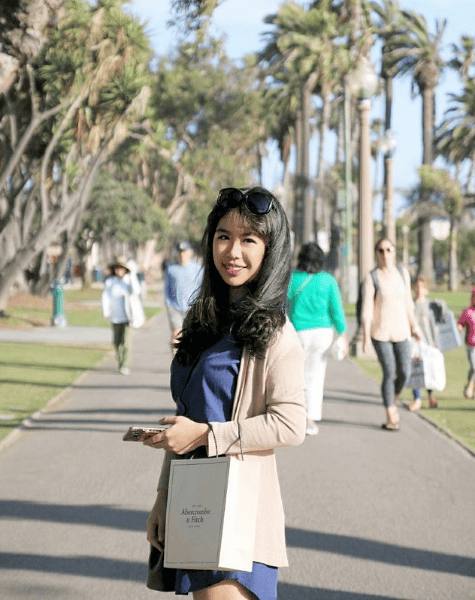 "I remember visiting Vancouver for the first time in 2012," Jessica recalls, "and starting to dream of moving here." Before her dream came true, the Indonesian-born MBA would first spend several years in the US, pursuing her studies in Boise, Idaho before moving to Los Angeles, and finally to Vancouver. Jessica is currently in her second year of the MASc Building Science program at BCIT; her concentration in Building Acoustics brought her to BAP on a practicum basis near the end of 2020.
Jessica found BAP Acoustics through "surfing the internet for best acoustics consultant in town." Impressed with the company profile and broad range of projects, she decided to get in touch.
With a Bachelor's degree in Architectural Engineering already under her belt, Jessica applied to the BCIT program, motivated by her interest in green wall design and anticipating specialization in that area. "However, I was wrong," she reflects, crediting her professor—and I daresay mentor—Dr. Maureen Connelly with the "acoustic genius" that inspired her to rethink career goals.
"Professor Maureen introduced me to the acoustic world," Jessica says. "She's often asked to speak at conferences, and she often brought me as a guest. Her presentations always fascinated me."
These experiences also brought the about realization that acoustic careers could be fun. "I love calculation and modelling," Jessica says. "I love site visits. This work just seems to meet all my interests. I'm never counting hours until the workday ends, and I think that's a really good sign!"
Many of us pursue careers far from our "what do you want to be when you grow up" childhood dreams. Not so for Jessica. "I wanted to be an architect," she says. "I really loved to draw, and even my toys were a good hint. I played with LEGO to create my 'imaginary house' and dollhouses too… I really got into organizing the contents of each room."
"My mom put up a gigantic canvas and taped papers on the wall for me to draw my ideas. I also remember weekend trips to my grandpa's house… those were the best! He's an architect. He'd let me sit next to him and draw on his huge drafting table."
When asked what she enjoys about working with BAP Acoustics, Jessica speaks highly of principals Mark and Eric, as well as fellow team members Denny and Giorgio.
"All of them are very patient and generous with the time they spend training and helping me," she says. Jessica believes that the people we work with largely determine our level of happiness on the job, while also appreciating how the company's wide variety of projects allow her skills to continually grow.
As a long-time transplant from the prairies, I never tire of hearing newcomers share their appreciation of West Coast living and all it has to offer. Jessica's take on Greater Vancouver was no exception:
In addition to the sheer wonder of the "beach and mountain in the same day" potential that many experience, Jessica also appreciates our well-organized infrastructures, especially public transportation. "One of my favourite things to do is just ride Sky Train and take in the city views," she says.
Jessica finds Vancouver "very diverse" in ways such as the availability of "many delicious foods", including Indonesian cuisine ingredients she was unable to find in the US. "I really like the ambience, the architecture and, the people here," she adds.
Raindrops on roses:
A few of Jessica's favourite things
Music: I guess it depends on my mood. Generally, I listen to pop songs or chill playlists… nothing too loud. Background music can mask distracting sounds, so it sometimes helps me concentrate on a task.
Books: I like fiction (rom-com and fantasy, mostly) and recipe books! Trying out new recipes is fun for me since I love cooking in my spare time.
Movies: I tend to watch more series than movies. Asian dramas (especially historical ones) and westerns (movies and series) are some of my favourites. "If you asked me to name a favourite character, I'd have to go with Wonder Woman."
Foods: I love Korean barbecue: I will never get tired of it!
If Jessica could time travel, she'd advise her 10-years-ago self to be confident and pay attention to her own needs. "I used to make my decisions based on other people's opinions," she says, "and then end up in places unsuitable for me."
"As I've gained more confidence over the last few years, I've found that doing what I feels is right brings me more joy. However, I'm grateful for all my experiences and the places I've been. I've learned so much. If I'd known what I wanted 10 years ago, I wouldn't have experienced the things I have, and I wouldn't have all these good memories."
Like her colleague Giorgio, Jessica plays piano and has done so for over 12 years.
Unlike him, Jessica says "Surprisingly, I've never really been to a music concert. I saw DIAVOLO— Architecture in Motion and Cirque du Soleil, but I don't think those count as music concerts. I'd still say those shows and some others mesmerized me both in terms of performance and acoustics quality. But I never really paid that much attention to acoustics until I got into the field in 2020. I'm still a bit of a newborn here!"
Hope you enjoyed reading as much as I enjoyed writing!
I want to thank Jessica and Giorgio for so graciously agreeing to be interviewed and for providing such thoughtful answers. As BAP's content writer, I concur that Mark and Eric foster a work culture in which team members (even the off-site ones) feel supported and inspired to continue learning and growing together. Truth is, I don't have a scientific background, so research and writing about acoustical consulting and related topics has been—and continues to be—a bit of a learning curve. But two years on, I still enjoy that learning. I also very much appreciate the principals' trust in my abilities and the carte blanche that comes with it.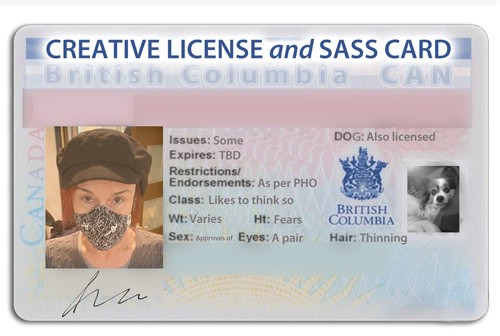 Interested in joining the BAP Acoustics team? Visit our Careers page.